Pictures. Getcha your pictures!
Gracie had ballet pictures today. This is in preparation for the annual recital next week.
I can't help but share a couple shots.
First picture is of her and her best friend in the "whole widest world" (direct quote).
Her name is Alivia.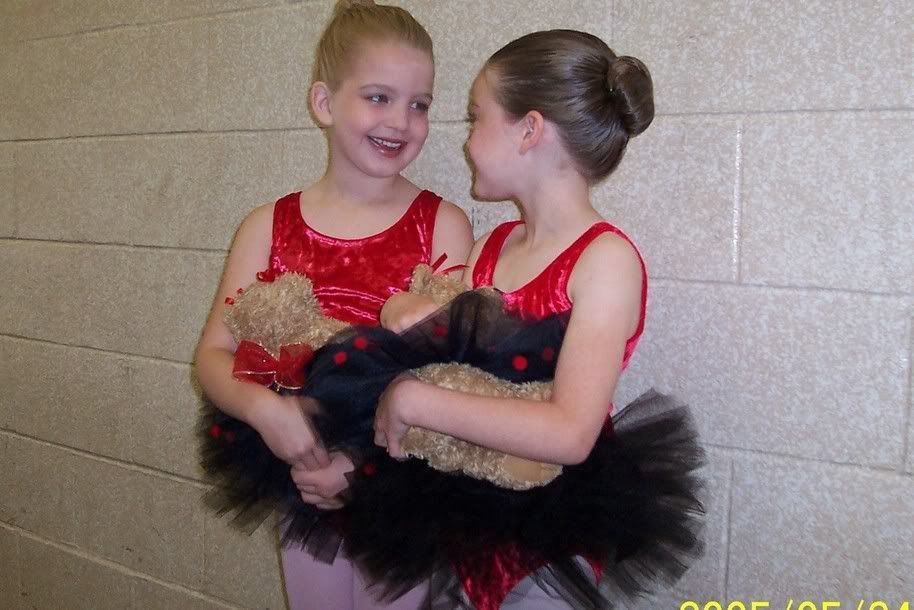 This is an outside shot. The inside shots didn't load properly. I will try to fix them and post them later. She is holding a teddy bear, dressed in the same outfit. The teddies are in the dance too! :: smile ::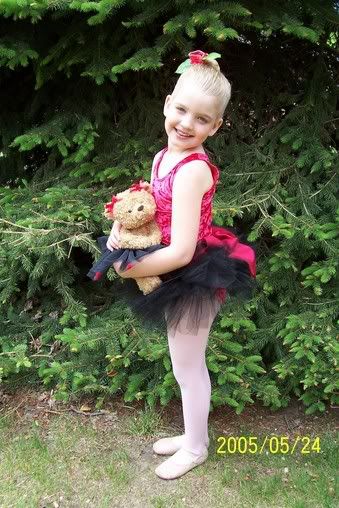 Paige and Sarah have their pictures on Thurday.
And, while I am here with the digi camera - I wanted to share a picture from our ice skating excursion a couple months ago. I have others -- but this one is too darn cute.
Sarah and Jacob (who wanted no part of the ice rink!).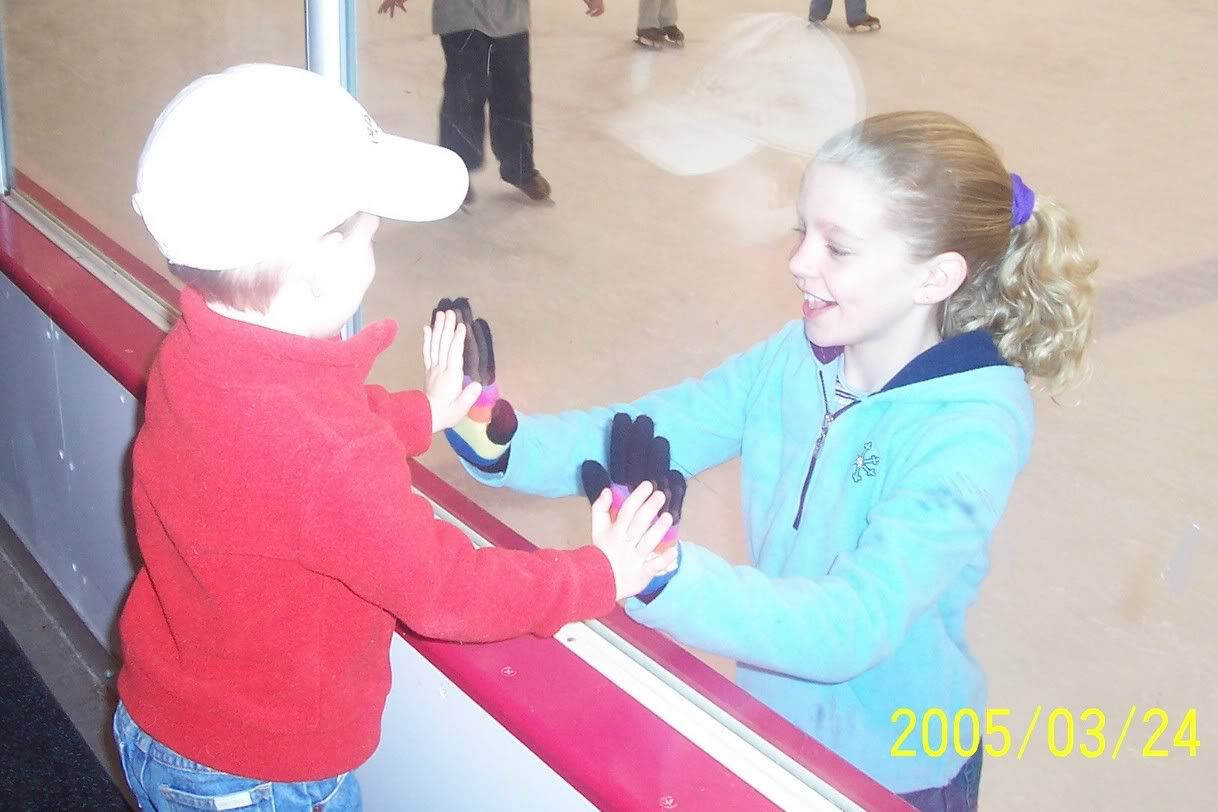 Love to all.
K.