Lake pictures
I have to keep reminding myself that it is Wednesday. Monday holidays always throw me off.
I wanted to share a couple pictures from our weekend. The first is of the kids at the lake. It was a terrific day.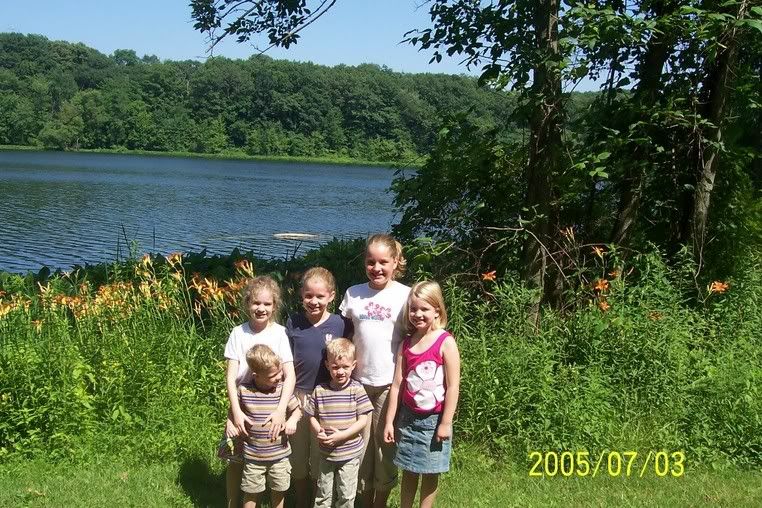 This is a picture I took by one of the trails. I have pictures like this from Idaho as well.
I want to get a collection of these pictures together for framing. I think it will look great in the den.