Time for the US to party!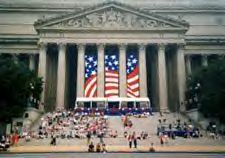 There is so much that can be said about this important holiday, but my thoughts are not clear enough to put them into words. I thought I would post some links for those interested.
Our family will be heading up to Chain of Lakes State Park this afternoon for a celebration.
This is an awesome state park with something for everyone.
Yesterday at church we sang some patriotic music. It was very moving. At the end of God Bless America, the congregation yelled out, America Bless God.
Amen.
Have a wonderful (and safe) day!