The gift of art
I wanted to share two of my favorite Christmas gifts. The two oldest girls took a stain glass class in our homeschool co-op. They learned about the different tools, color techniques and glass. In class, they made cute little sun catchers. Little did I know, the teacher (one of my close friends) helped them make the following treasures as well......
The first is a butterfly. The colors will go in the kitchen perfectly. There is a special clip on the back so it can "land" on a window.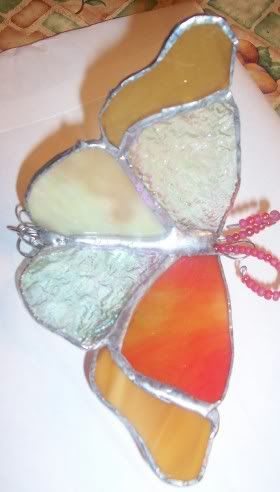 The second is this free art heart. I love it. The colors - the different textures - the creativity. It will go in the master bathroom with my other pink pretties.