A mish mash of fun
The picture you see would be that of Caleb, aka Disco Master. The boy dances to his own drummer, that's for sure. This was taken after church on Christmas Eve.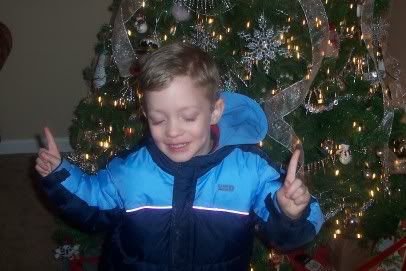 Speaking of Christmas....this is a picture of the favorite gift this year. The boys received lots of fun, exciting, loud toys -- but they have the most fun with their play-doh loot. You would think J and I would learn, huh?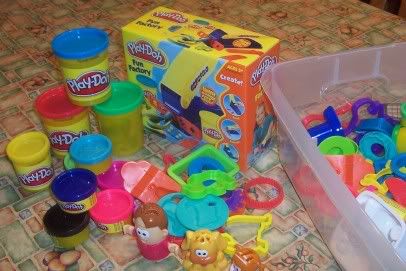 One of the boys took this picture of my beloved coffee cup. Isn't it a pretty color of blue? I grabbed a set of 6 the day after Christmas. Quite a deal ($1.25 a mug).