My area in pictures
I wanted to share some pictures from my neck of the woods. If you are reading this and have a blog, I challenge you to do the same.

This is in a hardware parking lot down the street from our home. Most of the retailers and restuarants in this area provide buggy parking.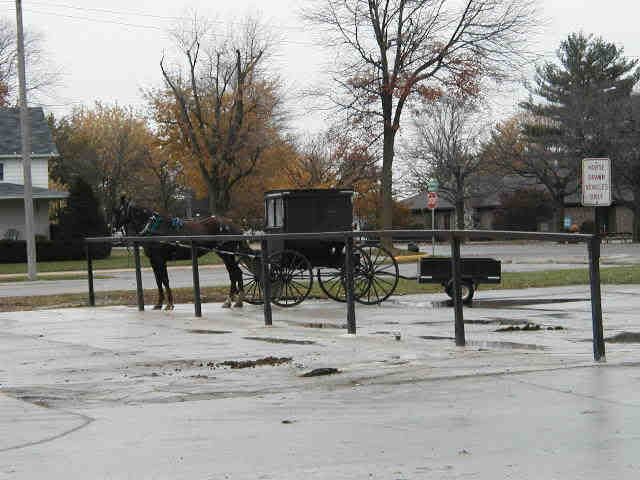 We see fields upon fields of hay during season. These bail stacks are from Amish farmers. They don't have traditional bailers (square bundles) so they use the pile method.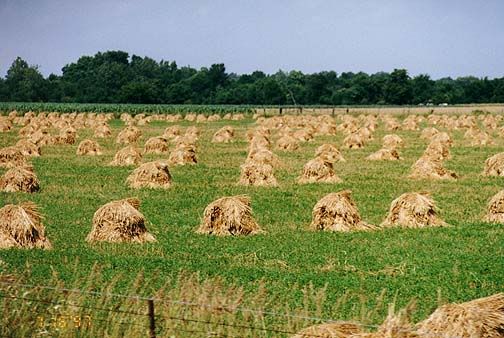 This is a sklyline picture of downtown Fort Wayne. I don't go there all that much, but it is a nice city.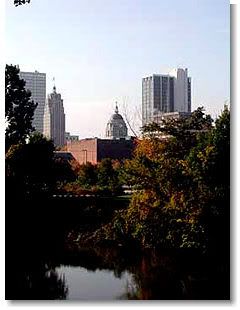 During the month of December, the downtown area provides carriage rides on the weekend (weather permitting).

This is a beautiful old bride in a neighboring county. I need to get out there and see it covered in snow.