On the reading list
Write Right!
This book is compact, classic and thorough. A must have for every desk or bookshelf.

Miss Alaineus (A Vocabulary Disaster)
What a fun and educational picture book! It is filled with vocabulary, wit and whimsical artwork.

The Little Red Hen (Makes a Pizza)
A fun twist on an old classic.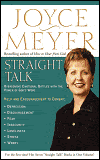 Staight Talk: Overcoming Emotional Battles
This is the first book by Ms. Meyers I have read. I appreciate her "straight talk," which is grounded in the Word. She covers topics such as stress, worry and fear.

Connecting with Your Kids
A book with helpful advice for fast paced families.