Go Team USA!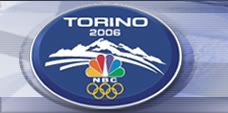 The Olmpics begin tonight on NBC! Good times! The girls have been studying Italy for the past 2 weeks, so they are excited to see the area and athletes.
Watching the Olympics should be interesting. Not only are they exciting, but with time zones and delays -- it is going to be hard to ignore 'spoilers'. They will be everywhere! I hear you can watch a Canadian station for 'live' coverage...but I don't think we have that option with our cable package.
Fun way to celebrate my birthday, no? (eh, I'm 29 again....plus 7)
Blessings.
K.