T.G.I.F
We are ready for the weekend! Bring it on!
I just got over the flu. That was horrible. Aches, fever, nausea - general crumminess.
Add to that the horrible weather we had over the last 36 hours -- and we are joyful for the shining sun today. You know you live in Indiana when:
1. In the upper screen of the TV it says "High wind warning" - "Flood warning" - "Flood watch" - "Tornado warning" Fun times for everyone!
2. A television show is interrupted with a "Breaking News Alert" -- and we are taken down to IU in Bloomington to hear about the resigning Bball coach and the future of the men's team.
On to some cute pics! This is Baxter, the hound dog. He has a rough life, no?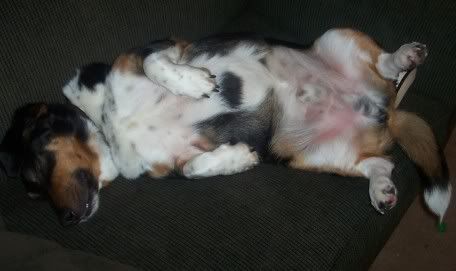 This is C, J and G. Notice the missing toofers on Miss G? I'm surprised I got her to smile for this photo. One day she will realize how cute she looks right now!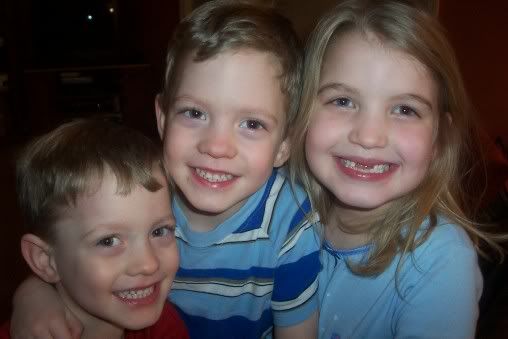 Have a great weekend!