She was once a small baby
And now look at her! A young lady, excited about the world around her.
Last Friday was the Spring Social for area homeschoolers. We had 116 kids there, ages 13-18.
It was a terrific event! Lots of talking, dancing, giggling, eating and goofiness.
This is E with her very best friend. E is in the cream dress.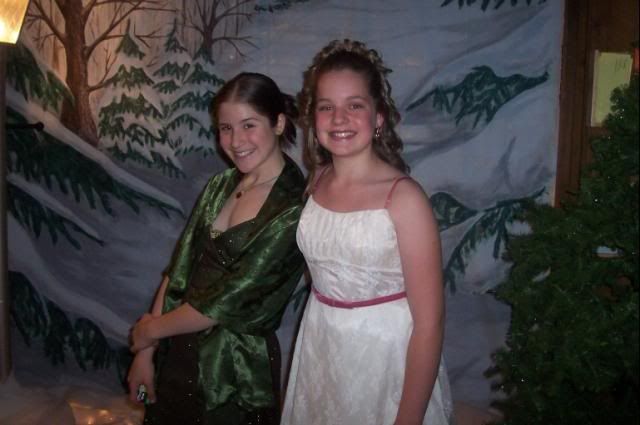 This teen group gets together every 4-6 weeks. Their main focus is community service. They help at schools, senior citizen centers, hospitals, parks, etc. They are doing amazing work for His glory. Several times a year, they have parties, movie night, sporting events and other social gatherings.
It is refreshing to see a group of teenagers work/play together in an appropriate manner.