Wednesday
I was going to make this a wordless Wednesday but it has been a few days since I blogged, and well, I have stuff to share.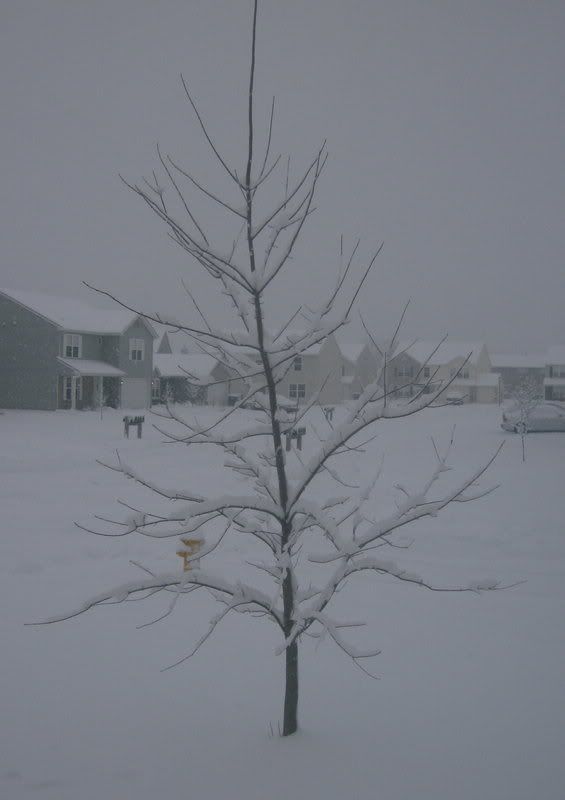 A big snow storm moved through late Monday night. Big, puffy flakes fell for several hours. It was beautiful. This is one of the younger trees in the front yard. The picture was taken at 8 in the morning. The sky was gray and the snow was still falling.
This is part of the back deck. By the time the snow stopped, we had just about 12 inches along one side of the deck.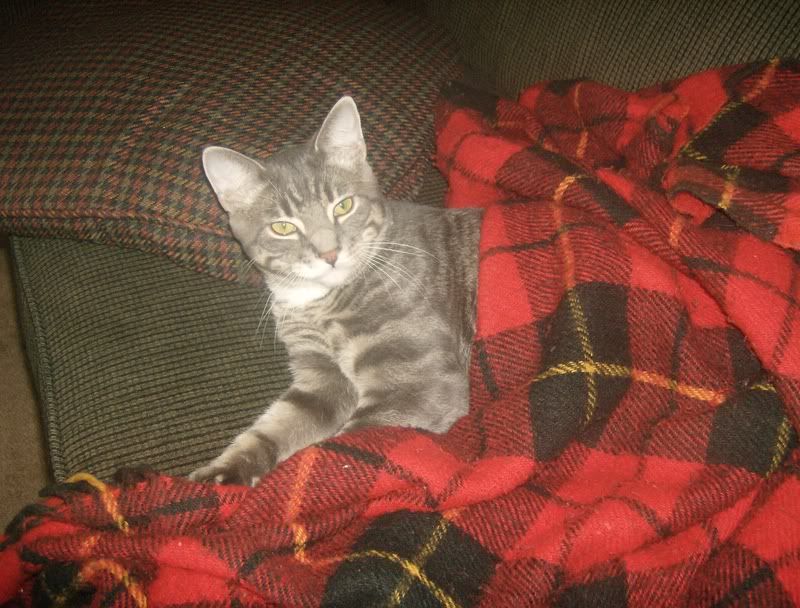 This is how Indy Kitty stays warm. Yes, I found him like this Tuesday morning. He is such a character.