Hospitality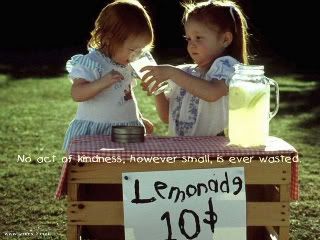 Yesterday, we had a team meeting at church. We found ourselves discussing hospitality. Hospitality is such a forgotten word in today's busy world. That is a shame.

I am reminded of Mary and Martha from the book of Luke. While Martha was rushing around making things presentable for, Jesus -- Mary found herself at His feet, eager to learn. Admittedly, I identify with Martha on most days, but I can recognize the beauty of Mary's reaction. She simply wanted to look into His eyes and hear His words. She was available. When Martha shared her bewilderment with the Lord, he replied, "Mary has chosen what is better..."

If we are to treat our church as a second home, we must treat every person that enters through the doors as a cherished guest. How do you welcome a friend into your personal home? Do you keep their comfort in mind? Present your finest items? Put on your best attitude? Give them your undivided attention? The same concept should apply within the church building.

It is important to take the time to smile, hug, and listen to those in our home. The best wine glasses will never replace the loving embrace of a friend. A well prepared dinner tastes better when it is shared with a smiling host. In the Bible, how many times did Jesus bring joy through a touch or willingness to listen?

One of the pastors at our church is equated with hugs and smiles. He makes it his personal goal to hug as many people as possible each and every day. For some people, his hug may be the only human touch they receive all week. Humbling, yet powerful.

Last Sunday, I had the privilege of praying with a sister in Christ. She was weary. She needed a word of encouragement. She desired a warm hug. She wanted to be heard. Within a few minutes, her tears turned to a smile and she knew that she mattered, not only to God, but to me. Isn't that what we all want to hear from time to time?

She found me on Wednesday and said, "Kim, thank you. Today is a good day." Awesome! I hugged her and said, "Friend, thank-you." She may not realize it, but by allowing me to be a blessing, she blessed me in return. Funny how that happens, yes?

Go be a blessing.